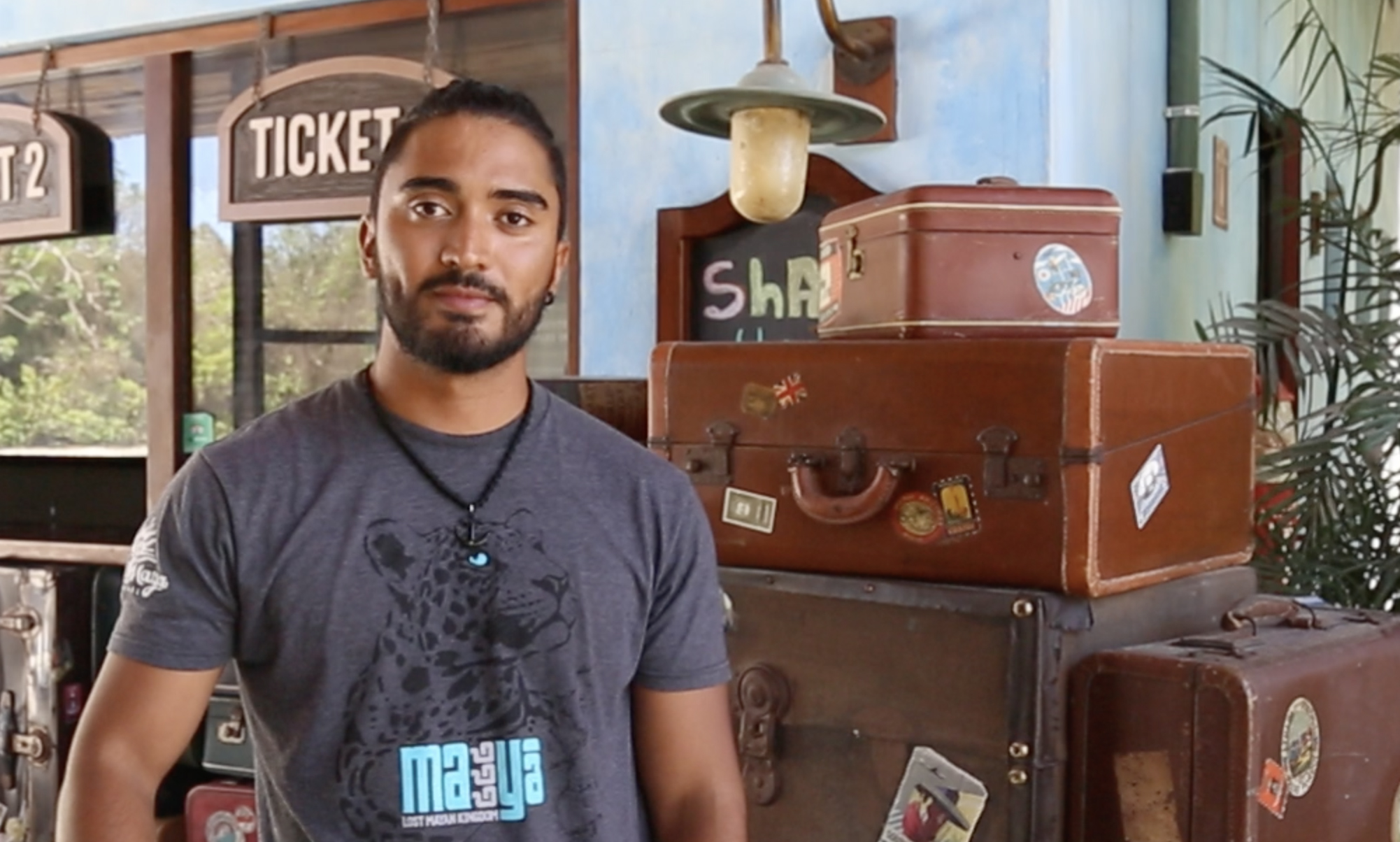 We are Costa Maya – Pedro Pinales
Among the many things to do in Costa Maya, especially when you arrive onboard of a Caribbean Cruise, one of the best experiences you will have is meeting new people, particularly the local people from the places you visit, and who are adventurers just like you.
People working in the hospitality industry, especially in exotic destinations like Costa Maya, share the same explorer spirit that also lives within you. We proud ourselves in bringing together all these brave, adventurer souls of all ages and backgrounds.
When people come to work with us, they are also making their dreams come true, as one of the perks of working in Costa Maya, besides of the magnificent weather, is having the opportunity to meet like-minded people, who come to our port looking for an incredible adventure.
We want to honor that explorer spirit, so, starting today and once every month, we will feature one of our team members, so you can get to know them before your visit, and of course, if you have visited before and you were amazed by the wonderful service and attention our team provides, please feel free to share with us the name of the team member who turned your visit to Costa Maya into a lifetime memory.
Our star of the month is Pedro, who is better known among friends as Perry, he is one of our Zipline guides in the adventure park Mayá. He is in charge of making sure your ride over our Ziplines is both safe and fun.
Fitting your helmet and harness, giving you safety instructions and techniques, tying all kinds of knots and encouraging you to jump to adventure are some of his responsibilities at work, but beyond his activities in Mayá, Perry enjoys working in an open-air environment, close to nature and people from everywhere in the world.
That is the reason why he came from Saltillo, a city so far away in the north of Mexico. His cravings for adventure and adrenaline made him answer the call of the jungle almost two years ago, when he came to Mahahual to work in The Lost Mayan Kingdom of Mayá, where he plans to stay for a while, until new adventures arise on the horizon.
Besides working as a Zipline guide, Perry enjoys jogging outdoors, driving all-terrain vehicles and hiking along the lush green paths in the Mayan Jungle, going to the gym, practicing sports and dancing to the beats of Latin-American rhythms.
Being so charismatic and outgoing, Perry is set to succeed in our company. He is a natural leader that irradiates self-confidence and spreads joy everywhere he goes, especially here in Costa Maya, a place he calls paradise.
Perry shares with us his willingness to give every visitor the most amazing experience, he invests passion and hard-work on his every-day activities, aiming to exceed your expectations, sharing with you the pride he feels for his work. The only thing he asks in return is for you to deeply experience Costa Maya and really fall in love with this beautiful destination.
Come to Maya, Lost Mayan Kingdom and say hello to Perry, he will be happy to share with you all his expertise and energy on top of a lot of insider's advice about things to do in Costa Maya, and of course, he will brag about how he is living "The good life in Paradise".