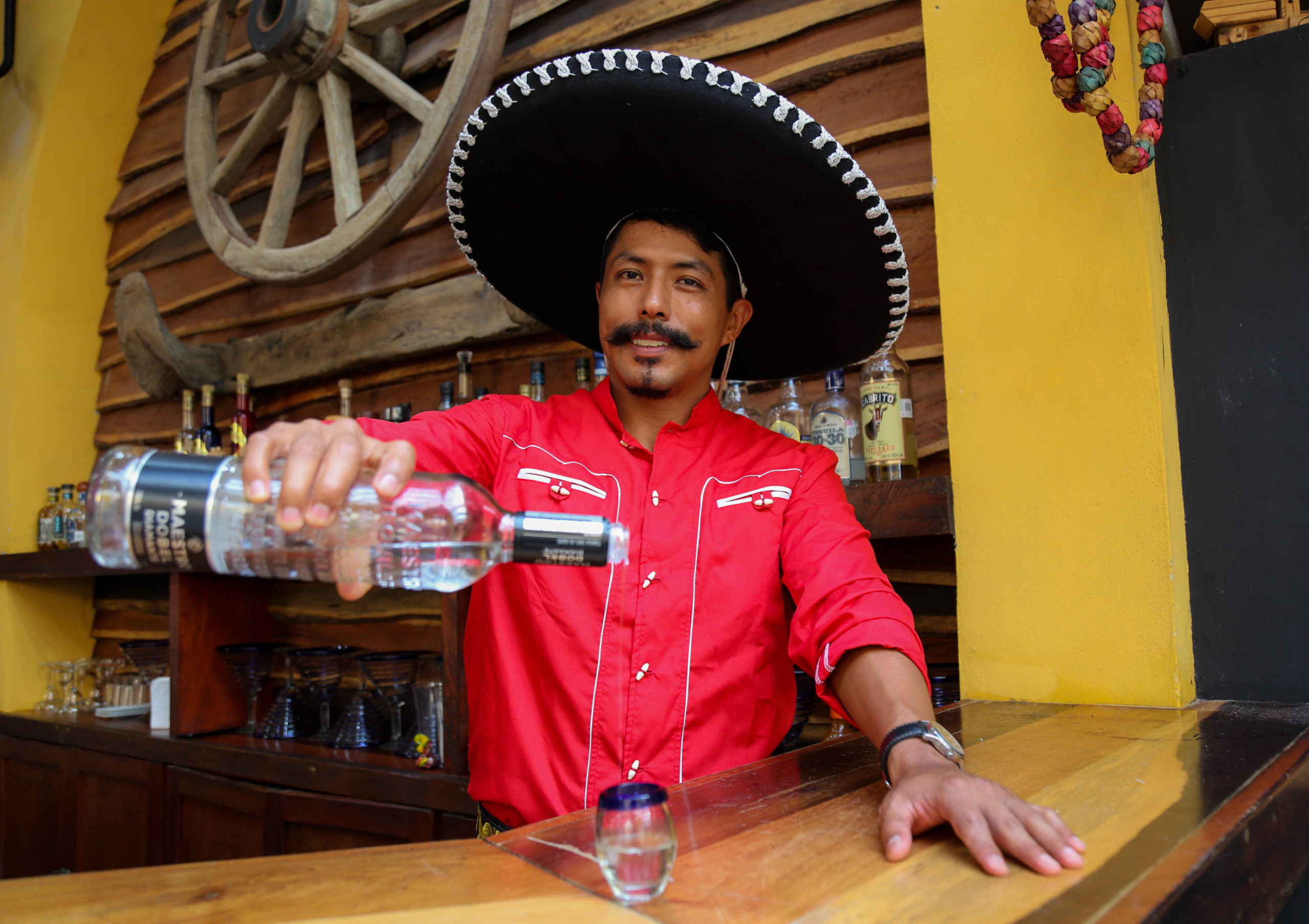 Meet the people who make possible your day at Costa Maya
Traveling to new destinations always makes you feel the excitement running through all your body. You know that getting to an unfamiliar place will give you so many unique stories to share with the world. Especially if it is a place like Costa Maya.
Learning about different cultures, tasting extravagant dishes, exploring places, and meeting great people will make your trips unforgettable. Nothing compares to the experience of creating new stories while traveling, and in Costa Maya, we want to be part of your stories, as you are part of ours.
Everyone who works at the port shares with our visitors the spirit of adventure, and, along with their abilities, talents, and passion, these is what makes Costa Maya such a nice place to visit and work at.
Among our most passionate co-workers, we have Cuauhtemoc, or as his friends call him: Cuau. Every day he dresses like an authentic Mexican charro, with his hat and charro costume included, to delight the passengers who visit Costa Maya´s Tequila museum, guiding them on this amazing interactive experience inside the Port.
Cuau is in charge of driving your mind to Tequila's land on a journey through history and traditions. He knows your senses and imagination are an essential part of this experience, so, he uses his charisma to connect with you and show you the true spirit of tequila. His unique personality is one of his big qualities, people just love him! Not only the visitors but also his co-workers.
He started working at Costa Maya only three months ago, but he enjoys getting to know new people every day, sharing his culture with them and helping visitors from all over the world to have unforgettable moments at Tequila.
But Cuau is more than Tequila. He has a respectable background in the circus arts, being acrobatics and juggling his favorite disciplines.
It was his talent and passion for acting what made him come to Costa Maya, but besides the arts, one of his favorite activities is swimming in the beautiful beaches of Mahahual. That is why he came all the way from Mexico City to this amazing paradise because he knows this is the perfect opportunity to enjoy the Mexican Caribbean and all the adventures that can only be found in this paradise.
He loves working in the festive environment of Costa Maya and will always welcome you with a smile and a shot of the best Tequila you have ever tasted.
Come to Costa Maya and meet Cuauhtemoc at the Tequila museum, a tasting is included with your ticket, so you can toast with him saying: Salud!