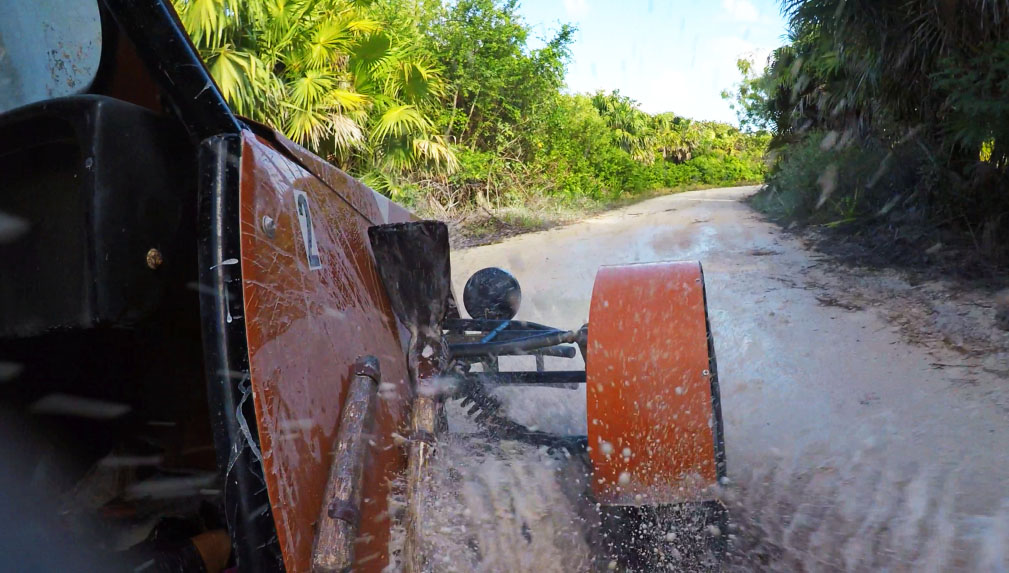 Tours with a high-level of adrenaline
A cruise to the Caribbean is one of the best ways to embark on adventure, as there are many things to do that include sunny places and unexplored paths into the jungle. So, if you are coming to the Caribbean looking for an adrenaline-packed vacation, Costa Maya, Mahahual is the port for you.
Here, you can easily turn an average day in port into an amusing life experience. So, prepare for a quest and choose from our water or jungle activities with the highest level of adrenaline!
BEACH ADVENTURES:
BEACH SNORKEL ADVENTURE:
Get ready to jump into adventure and discover all the wonders the Caribbean Sea has to offer. Swim through thousands of colorful fish at the second largest reef in the world. Finally, go back to shore to relax and enjoy the open bar at the beach club.
POWER SNORKEL ADVENTURE:
Enjoy an underwater adventure in the Caribbean Sea with the power of our water scooters. Our experienced guides will teach you how to snorkel at a whole new level. After the Power Snorkel session, relax and enjoy at the Beach Escape Club before heading back to the ship.
CATAMARAN AND SNORKEL ADVENTURE:
Discover the treasures of the Caribbean Sea navigating onboard our motorized Catamaran, surrounded by tranquil turquoise waters and listening to the beats of Latino rhythms. Splash into the Caribbean to snorkel between thousands of fishes and find the treasure chest.
JUNGLE EXPEDITIONS:
ATV´S EXPEDITION:
Hop on your ATV and live the experience of driving through the Mayan jungle at Costa Maya. We'll take you deep in off-road paths and hidden trails. After this great expedition, be rewarded with a wonderful time at the Beach Escape Club, enjoying the sun and cocktails.
DUNE BUGGY AND BEACH SAFARI:
Explore the coastline on board a custom-made Dune Buggy, the only way to truly discover the Costa Maya's richness. Go deep into the jungle and its sandy paths with your all-terrain vehicle. After the adventure relax at the Beach Escape Club.
JEEP WILLYS
Sir, yes, Sir! Hop on your custom-made Jeep Willys and discover the beautiful Jungle and Coastline. Drive through Costa Maya Village and rainforest. Your journey will take you to the Beach Escape Club to have a great time enjoying the sun, the beach and the pool.
There are many more things to do in Costa Maya! So, after your adventure, keep up with your expeditioner spirit and go back to the port to celebrate in the festive ambiance of Cantina Latina.
activities