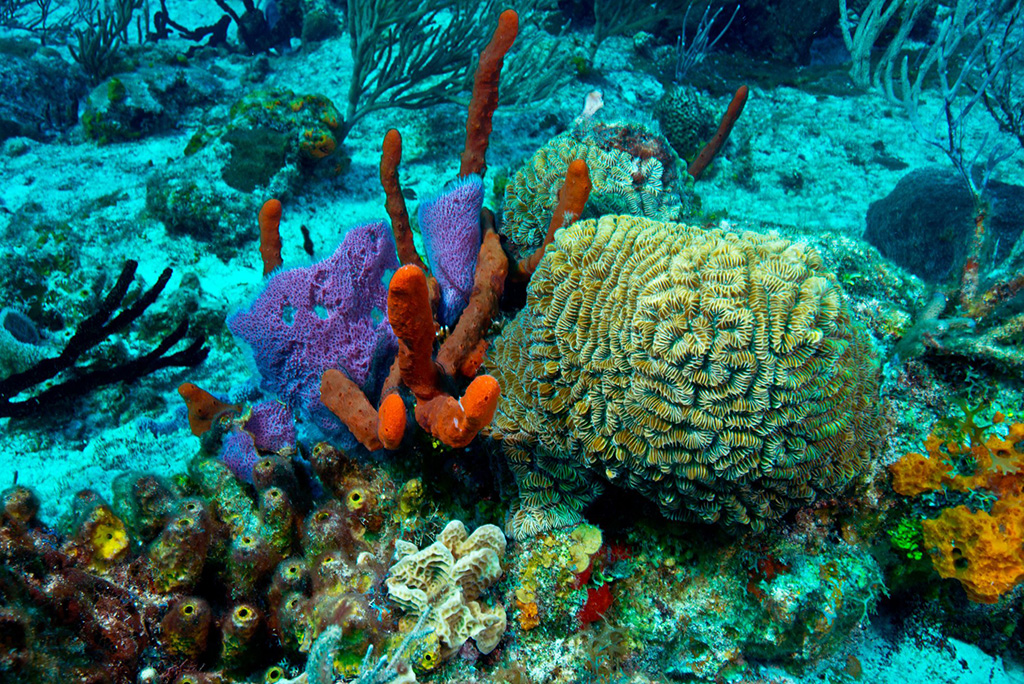 Did you know you will visit the second in the world?
Mahahual is more than delicious food and "buenos amigos". Beyond its multicultural and rich traditions, Mahahual has, right in front of its coast, the second largest coral Reef in the World.
The Great Mayan Reef, or Mesoamerican Reef, has more than a thousand kilometers of lenght, starting in northern Quintana Roo, crossing Belice and Guatemala to end in the warm waters of Honduras.
Visiting the Reef and diving in the colorful life between the capricious coral formations is one of the most blissful experiences in life.
In the secret places you can only reach with the help of an experienced guide, you will go back in time and see the rests of the wrecked ships telling you stories about caribbean pirates of the old times.
Stingrays, dolphins, pargos, sea turtles and an endless variety of colorful fishes will join you in your underwater adventure showing you the wonders on the Caribbean life.
Costa Maya, in Mahahual and this Reef Snorkel Adventure, are without question a must in your passage through the Mexican Caribbean. You just can´t leave it out of your plans!
We can keep bragging about how fun and fullfilling this experience will be, but to be honest, nothing we could say will ever compare to the absolute astounding adventure you are about to live at this precious hidden treasure in the Mexican Caribbean. Costa Maya, port of call.
After a long day snorkeling like a pro, the best way to relax your mind and body will be found over a hammock on the beach enjoying the mesmerizing view of the turquoise waters while sipping from your favorite cocktail in our acclaimed front beach bar Playa Coco.
What´s next? Book this adventure today and let us show you why Costa Maya is rapidly becoming the best destination to visit in the Mayan Riviera.