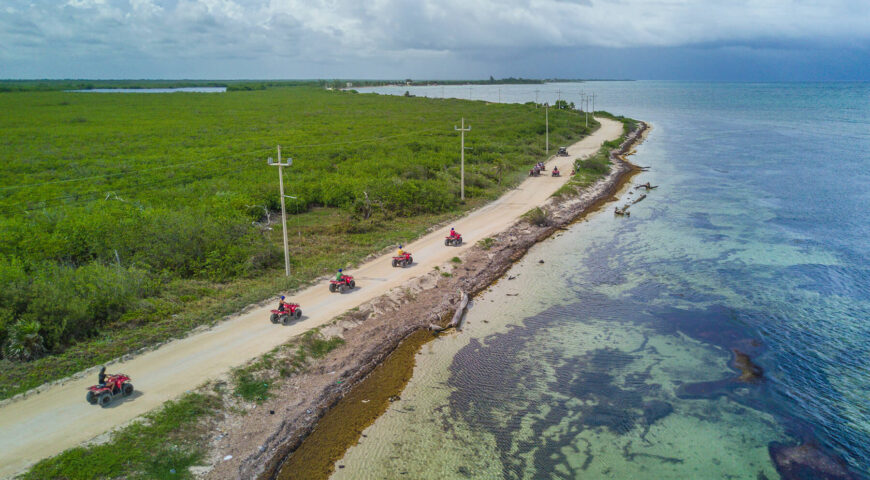 Are you in for an extreme adventure on an ATV at Costa Maya?
One of the most intense tours at Costa Maya which takes you through the Mexican jungle on board of an ATV! Hit the muddy paths and rocky terrains of Mahahual following your guides who will kindly teach you the correct hand signs to communicate with other members in your group. This is a tour for the physically fit, remember to bring a change of clothes because you will get dirty.
If you haven´t booked your ATV tour, you will be able to do it when you first arrive to Costa Maya port. Our guides will be waiting for you perfectly-identified and with all the information you need to book the best adventures we have to offer. Then you will be guided to your transportation, an old-fashion truck fully restored that will get you pumped up for your adventure.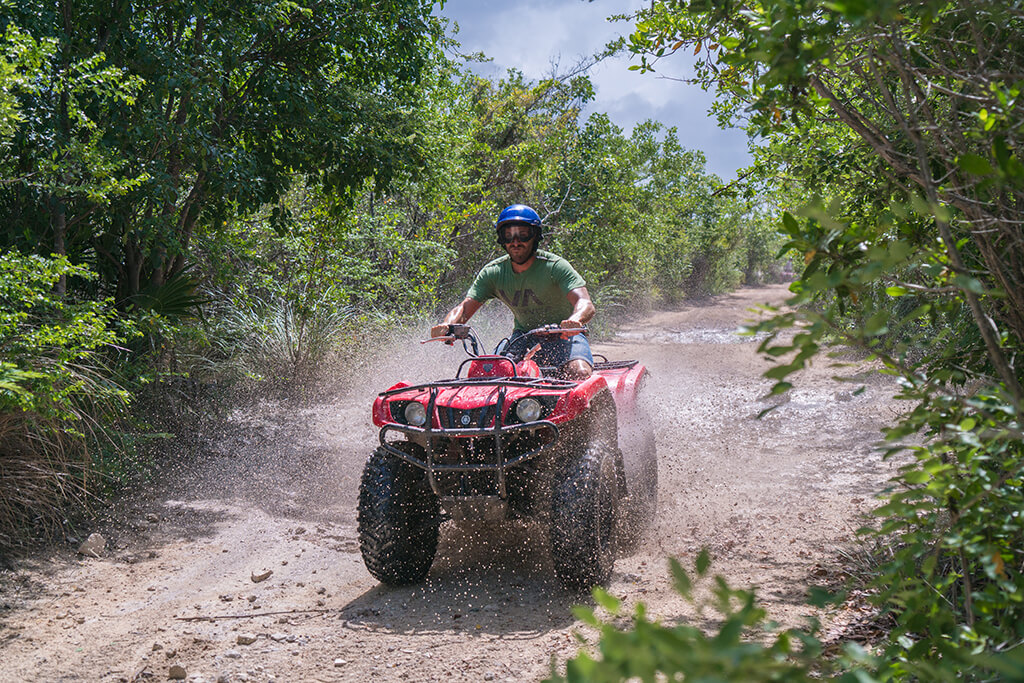 Once you get to the circuit you will meet your friendly tour guides who will ask you about your experience with ATV´s and provide you with the equipment and safety instructions, and teach you the hand gestures required to communicate during the tour. Then after you start your tour, the first guide will get in front of the group leading the way, and the second one will stay at the back end making sure no one is left behind.
ATV's are easy enough for a beginner to operate but also have plenty of power for the more experienced rider. The jungle trails are very rocky and uneven, so be ready to use your strength. It's recommended to bring bug spray and a bandana for your face since this is a journey through a real natural environment with insects and mud.
After your ride ends you will be taken to a beautiful beach. A blue sea like no other and deliciously spicy Mexican food will be waiting for you. After your meal just relax your mind and body under the sun rays or take a refreshing swim.
This is an unforgettable experience for your vacation. Please keep in mind the minimum age for this tour is 16 years old. ATV´s are an extreme adventure just perfect for the adrenaline enthusiast.