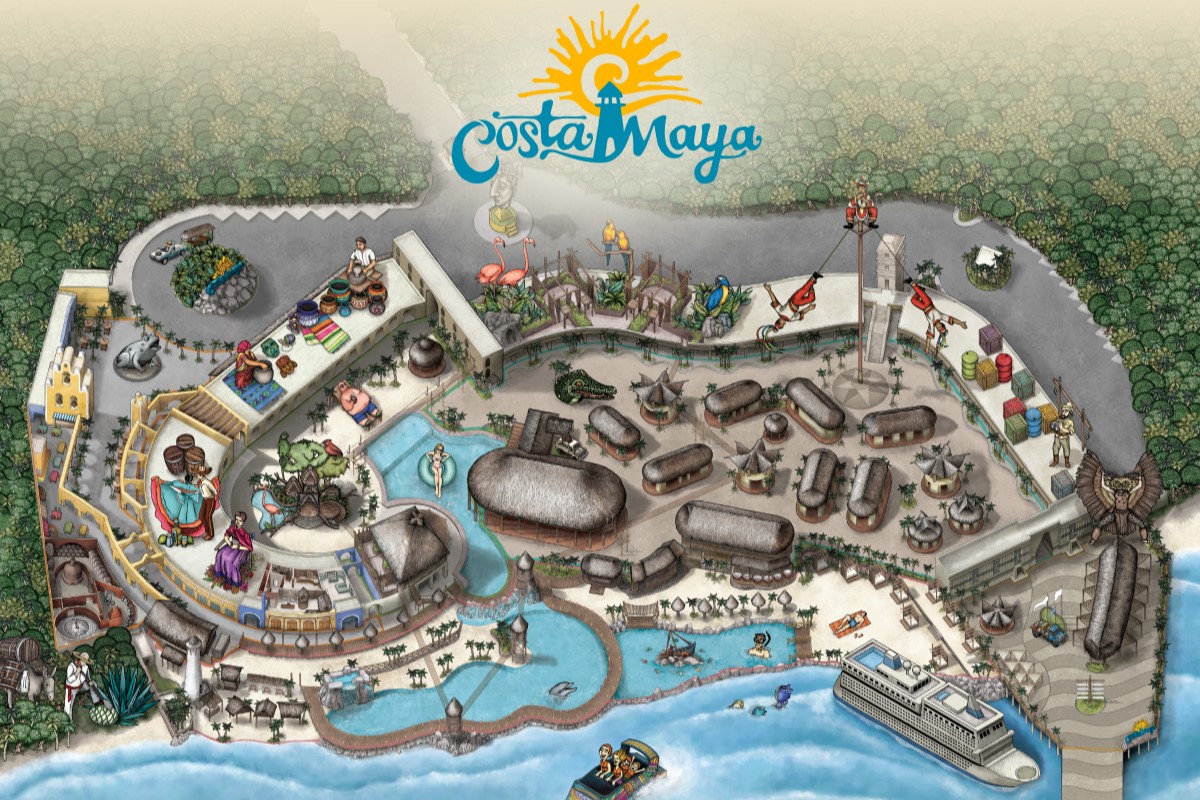 3 Experiences included in the "Port Pass"
We know it, there are many things to do when visiting Costa Maya, from expeditions to the jungle and adventures on the sea to relaxing hammocks on the magnificent beaches of Mahahual, but if you are not in the mood to leave the port, there is no need for you to do it, as our Port Pass gives you the key to enjoy the port as you never did before.
Costa Maya is the perfect destination to have fun, mixing together culture, excitement, and nature. We enjoy collecting smiles from our guests, and our best way to do it is by creating Experiences that touch their hearts.
If you are looking for a new kind of adventure these 3 Experiences will be just what you need:
Aviarius: Get as close as you want to our colorful birds, and even more, let them eat from your hands. Traverse the different habitats walking over hanging bridges and learn interesting facts about the many species who coexist in this amazing walk-in aviary.
Kakaw: The ultimate experience for chocolate lovers. Learn about the history of Cacao while joining our ancestors in this time-travel experience that will take you to the Mayan Village where the gods handed Cacao to the Mayan people, later on, drink hot chocolate as it was prepared by the monks during the colonial era, then, jump to the future to help our crazy scientist finding a way to re-create chocolate.
Tequila: Get ready for an interactive tequila tasting where you will learn how this emblematic spirit is produced from scratch. If you like tequila this is the perfect way to taste its different varieties. There is more of them than you can imagine.
All of them are amazing by themselves, but our suggestion will always be to get them all! That is why we crafted the Port Pass.
Our guide will meet you at the entrance of the port, ready to take you on a tour of the facilities, stopping in every location where experience is available, sharing with you all the information you need to enjoy your day at the port to the fullest.
At the end of the tour, a reserved area next to the pool will be waiting for you to have some rest before you decide to take on each experience at your own leisure. We recommend starting with Kakaw and building your excitement with chocolate and Tequila.
Once you have completed all the Experiences or the ones you like the most if you are feeling tipsy after the Tequila tasting, go back to your deck chair and ask your waiter for a drink from the Tree bar to keep enjoying the view and the tropical sun caressing your skin at Costa Maya.