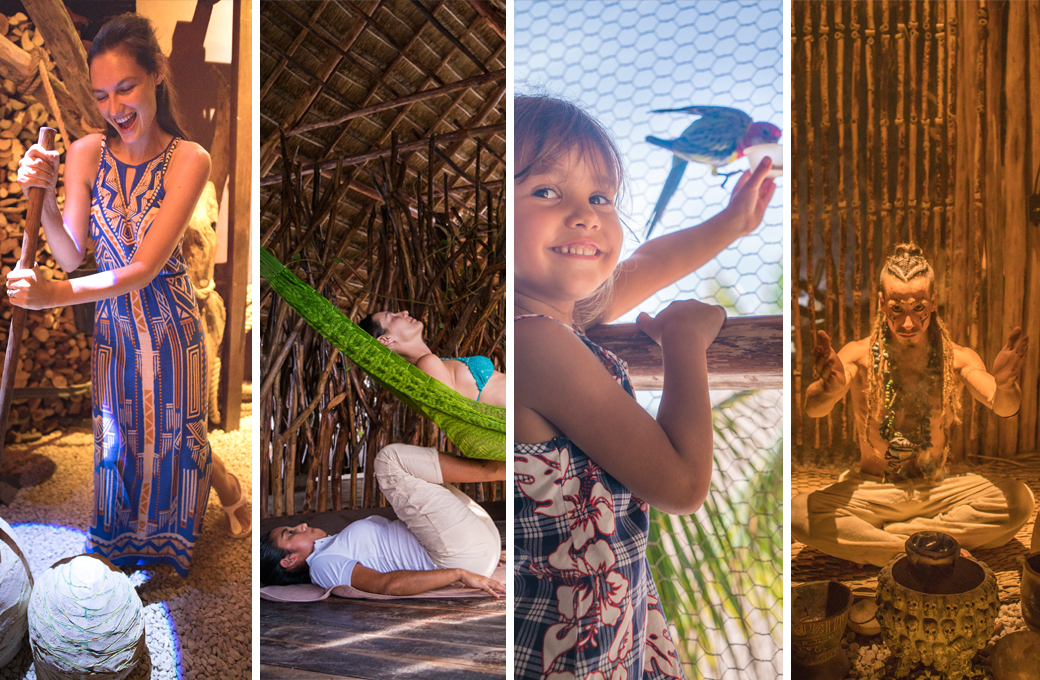 What to do in Costa Maya?
Enclaved in a beautiful corner in the Caribbean, Costa Maya has become one of the most important cruise-ship destinations in the Caribbean.
Our themed port serves as the gateway to numerous adventures in Mahahual, the fishermen village where Costa Maya is located.
Inside the port, we have a wide array of services and products to offer our guests.
From cultural experiences, such as the Chocolate Museum or a traditional Tequila tasting, to unique relaxing experiences such as the Mayan Healing Rituals, and of course, a great variety of Restaurants offering traditional Mexican cuisine and distinctive bars with traditional and premium beverages.
If you are traveling with your family, the options are endless, the kids will have a blast feeding colorful birds at Aviarius, while the grown-ups win a dance contest in the pool or have a traditional pre-colonial drink at "El Chaman".
For the adventurers, we have amazing options to explore the beach, the jungle, and the local life in Mahahual.
Either snorkeling in the second largest reef in the world or visiting the ancient Mayan Ruins in Chacchoben, your day can be easily turned into a lifetime experience.
For the adrenaline junkies, we have expeditions to the jungle onboard amazing ATV´s, Jeep Willys and buggies. A totally safe immersion experience in the Mexican Jungle that will make your heart rev up with adrenaline.
Looking for a rich experience without all the adrenaline? A Sightseeing Tour is the best option to meet the local life and enjoy the heart and soul of Mahahual.
Back to the port, you will find that Mexico is much more than delicious food and party. Its cultural richness, music, dances, and colorful traditions amuse our guests every time they visit us at Costa Maya.
Pirates, warriors, dancers, and the outstanding Papantla Flying men will show you to really enjoy life.
So, when you come to Costa Maya, book these activities with your shorex or at our "Last Minute" Stand.