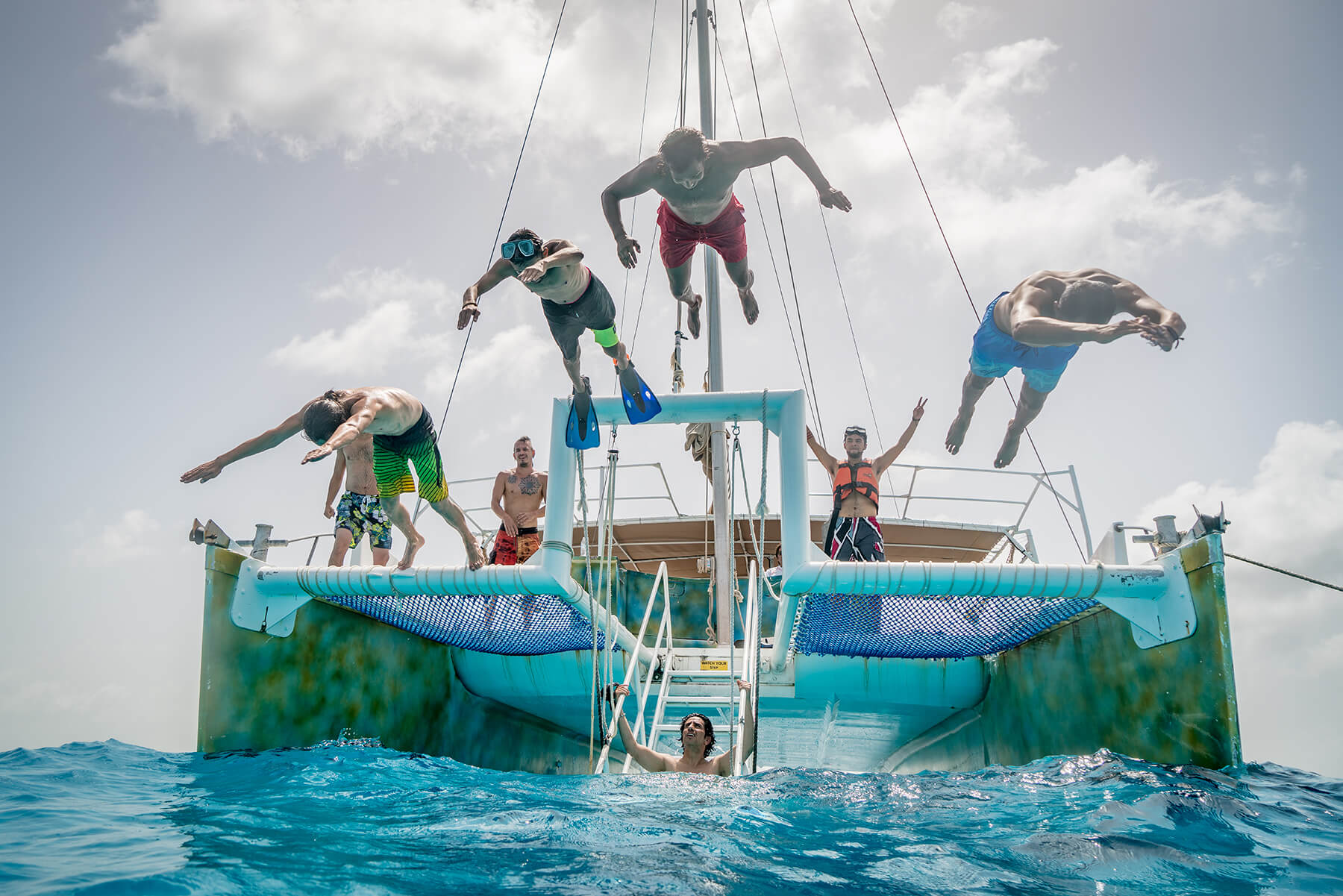 Have the perfect Catamaran aventure!
Such a short time and so many things to do in Costa Maya! We know it, and that is why we crafted this tour just for you. Sampling the best of our activities, you will enjoy the ocean breeze over your face on board a Catamaran, snorkel in the Second Largest Coral Reef in the World and close with a relaxing time on the beach.
You have no time to waste!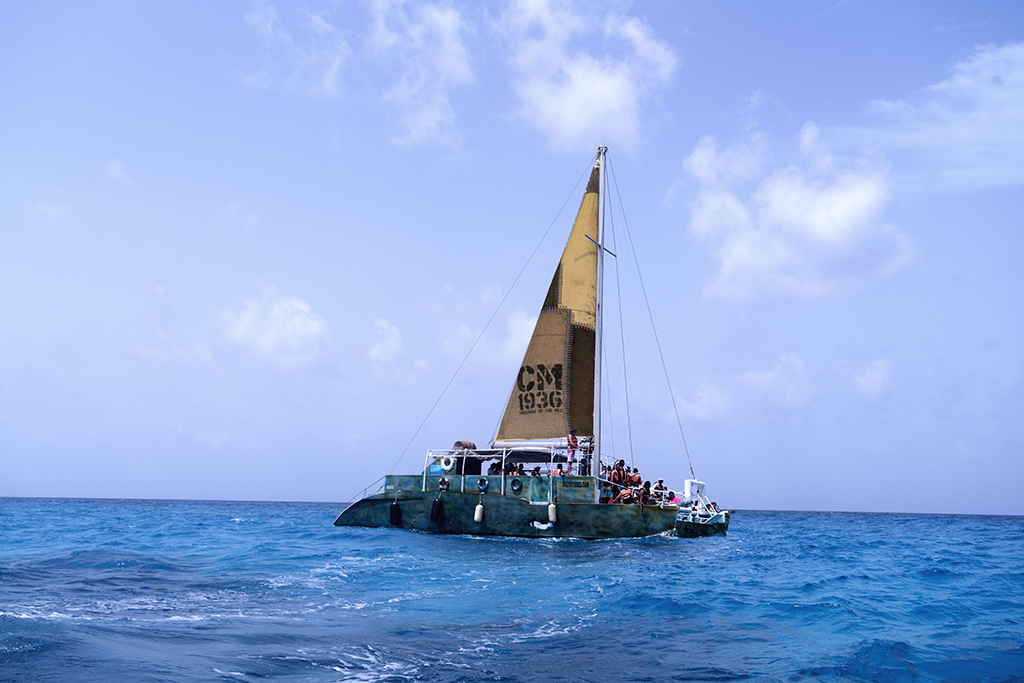 Jump over the docks and come to enjoy the adventure onboard a motorized catamaran with the turquoise waters of the Caribbean right in front of your eyes.
Dance to the beat of Caribbean rhythms while sipping from your favorite cocktail. You are now a sailor, you can act like one! Follow the music and just be happy watching the seagulls in the sky and the wild blue waters at your feet. Get to know more adventurers like you, and raise your cup to celebrate in a never-ending party!
Enjoy your time under the sun before jumping to the ocean to swim with the infinite variety of fishes, stingrays and turtles you can find in the Mesoamerican reef.
We will provide you with everything you need to safely enjoy this adventure: life vest, fins, mask and snorkel.
Snorkeling over a colorful piece of your dreams you will see all sorts of marine life swimming back and forth in the currents, all of them looking busy, like if they were part of the traffic in a big metropolis, without the smog or the noise, of course.
This is what life is about!
Feel the ocean on your skin! Feel the Caribbean infiltrating your soul!
If you have any question about the creatures you are watching, you can always ask your tour guides about it. They will be always there to help you.
Once you have enough of the submarine life, jump back to the Catamaran and head to paradise in Mahahual. Prepare your tanning lotion because we are taking you to the most exclusive beach club of Costa Maya.
It is time to relax and get some rest before going back to the ship, and Beach Escape will work its magic on you. Feel the white velvet sand caressing your feet, lay your body on a chair and let the breeze go through your nose directly to your soul.
Feel at peace, enjoy the view and let your spirit fly…
After so much adventure, you may safely call it a day and go back to the port to have an amazing Mexican dinner at Flavors or if you still have some energy left, why don´t you start a new party in out Cantina Latina?